11:36 AM, September 25 2021
1,000 years of local history in ten 2ft x 3ft tapestry panels
The
Rochford District Heritage Tapestry
was created over a period of 20 months through a community project involving 90 adults and 80 children. It covers 1,000 years of local history and is displayed in ten tapestry panels, each measuring over 2ft high by 3ft wide. Here is a link to the tapestry section of our website:
https://www.rochfordtown.com/heritage-tapestry
Following the enormously successful exhibition at Ashingdon Elim Church in July/August 2021, where over 700 people visited during the 2-week exhibition, the tapestry panels are now being displayed around the parishes of the Rochford District.
The exhibition at Rayleigh Town Museum of the Rochford District Heritage Tapestry will include all ten 2ft by 3ft framed panels, together with fabulous knitted items, accompanying drawings, historical information and children's activities.
The exhibition is open from 11am on 29th September. Opening times are then 10am-4pm Wednesdays, Fridays & Saturdays. Schools/groups can book for other days by contacting the museum.
Free entry. Booking is not
re

quired.
Example comments from the last exhibition: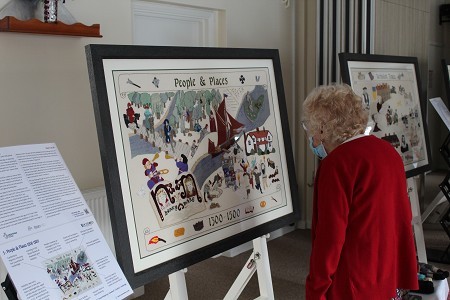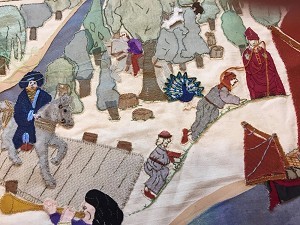 < Back to the news