Tapestry Support
A community project doesn't just happen - it needs an incredible amount of dedication, time and support to achieve its goals. The 'Tapestry' community project has been blessed with an amazing amount of support.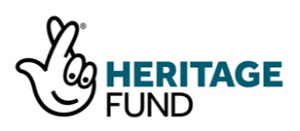 Financial support has come from the National Lottery Heritage Fund and the Elim Estuary Church Group. Without this funding, none of the Tapestry would exist, so our huge thanks go to these two groups.

Rochford District Council (RDC) have provided considerable support including marketing, provision of calico and other materials.
Then there are the people and other organisations who've been involved...it's been difficult to identify all the organisations that have publicised and supported the community project but we have gathered the list below of individuals who have taken part - artists, historians, embroiderers, knitters, photographers, researchers, organisers, framers, web/app experts, administrators, publicity, premises, coffee makers, cake makers …all essential for a successful community project. We hope that we've included everyone!
Adults
Alex Rankin
Amanda Temple
Angela Griffin
Angela Hutchings (Rochford DC)
Angie Sterry
Anita Ellis
Anju Lund
Barbara Thorogood
Barry Summerfield
Bernie Haddy
Beverley Buckland
Brenda Jenkins
Brian Pettitt
Carol Taylor
Carol Apps
Carole Glendenning
Caroll Martin
Carolyn Chittock
Chris Guest
Chrissie Lazell
Corina Seal
Daniel Roche
Dawn Vinn
Dean Courtier
Diane Owen
Doris Taylor
Dulcie Dobson
Fay Carder
Gail Collingwood-Turner (RRAVS)
Geoff Durham
Gill Tabor
Gin Cameron
Graham Larwood
Guy Venables (Phoenix Frames)
Gwen Simpson
Helen Hill
Hennie Chilvers
Ian Yearsley
Jacqui Tanner
Jan Collins
Janet Blogg
Janet Harris
Janet Warner
Jean Cottis
Jean Simpson
Jeremy Rowley
Jill Botfield
Joy Manda
June Cross
Laureen Shaw
Lesley Fowler
Lesley Grove
Lesley Leverett
Lesley Mcdowell
Leh Bysouth
Liz Durham
Lucy Allen
Lyn Farrow
Maddy Amey
Maggie Summerfield
Margaret Cudby
Margaret Sopp
Marion King
Marjorie Amner
Mike Davies
Nicki Bayley
Olivia Carus
Olly Tait
Pat Hennessy
Pat Wall
Paulette Clare
Peter van de Vyver
Phil Thomas (Revive Digital)
Rebecca Kimberlin
Roger Hill
Sally Chinea
Sarah Johnson
Shirley James
Sue Dodkin
Sue Edwards
Suzan Banks
Theresa Kennelly
Tony Tween
Val Dobbin
Valerie Holmes
Vivienne Rowley
Wally King
Wendy Paternoster
Children
Ashingdon Primary:
12 children from each of Year 3, Year 4, Year 5 and Year 6
Westerings Primary (Hockley):
8 children from each of Hazel, Ivy, Oak and Willow classes
Professional Photos
Drawings: Mike Payne (Regal Photography)
Tapestry: Drew Gardner