10:07 AM, May 6 2022
Westerings Primary Academy hosts the Rochford District Heritage Tapestry
Westerings Primary Academy hosted the Rochford District Heritage Tapestry for a week during April. All 400 school children, teachers, some parents and the pre-school were able to experience the wonderful Heritage Tapestry. In addition, neighbouring schools were invited to send groups to learn in a new way about the rich heritage across the Rochford district.
Headteacher Adam Stainsbury was pleased to see the tapestry generating such interest amongst his pupils: "It was so special being able to showcase this informative exhibit to our pupils and wider school community. Our pupils are inquisitive historians and having also contributed many of the smaller motifs within the tapestry; it was truly wonderful to now host the finished exhibition at Westerings."
In late 2019, 80 children from Westerings and Ashingdon Primary made felt motifs as part of the community tapestry project. Some of these were used on the tapestry panels and the remaining duplicates were added to a separate display board.
Please contact us if you are interested in hosting the tapestry: https://www.rochfordtown.com/contact-us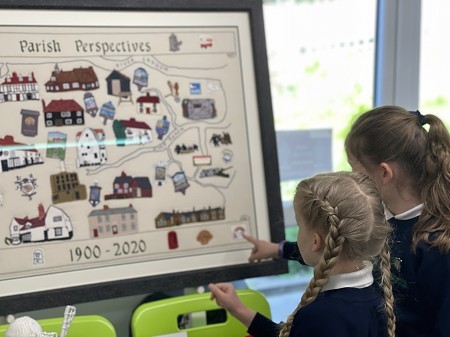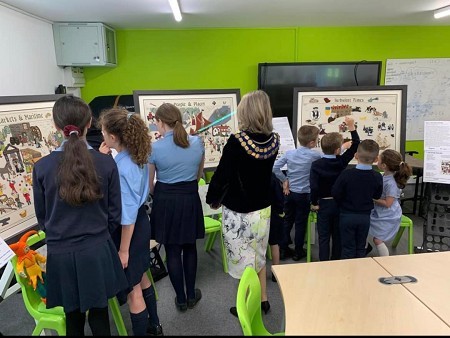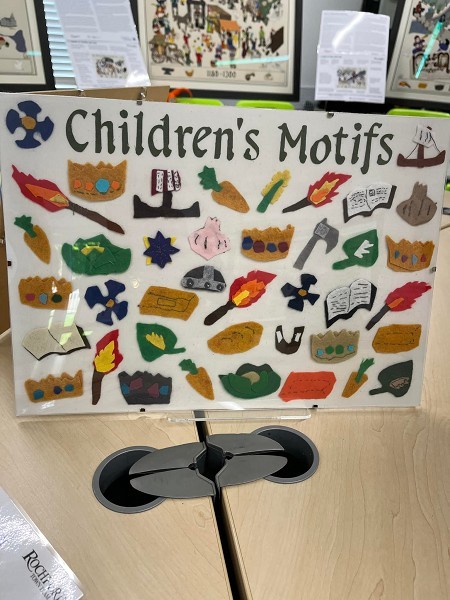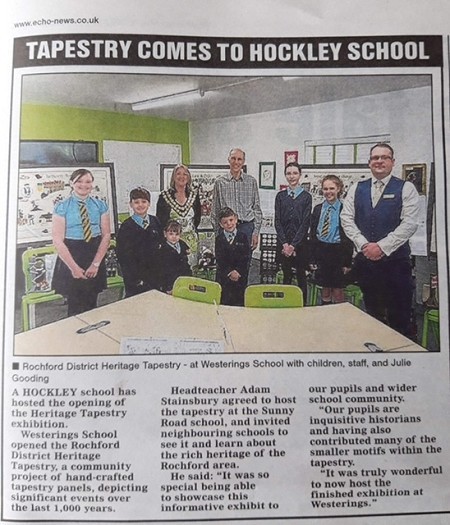 < Back to the news