12:27 AM, December 2 2019
Sewing, embroidery, applique, knitting and felting
The community project is called "Knitting our Heritage Together" as this emphasises that this is a community project aiming to involve people from across the 14 parishes of Rochford District.
Due to the project title, the Echo article has picked up on the Knitting aspect but the main work is sewing, embroidery, appliqué, knitting and felting.
As this is a District-wide Community Project, we don't want it to be Rochford-Hockley-Rayleigh centric. We have been very pleased to see people involved from most of the District's parishes but would like to see more people join in, especially from Foulness, Paglesham, Rawreth, Hullbridge and Stambridge areas.
See our full press release at http://www.rochfordtown.com/news-and-events/news/rochford-district-tapestry-press-release-29th-nov-2019/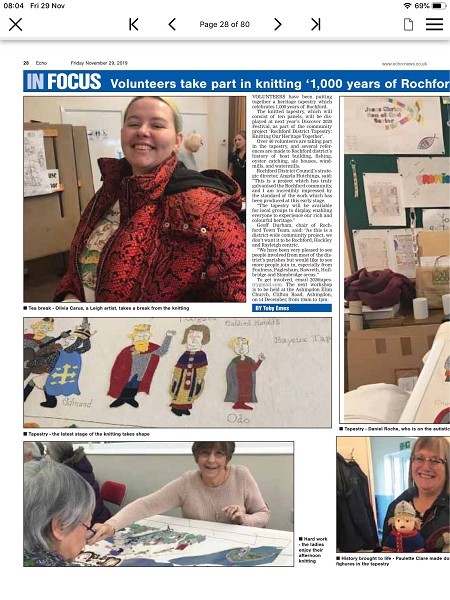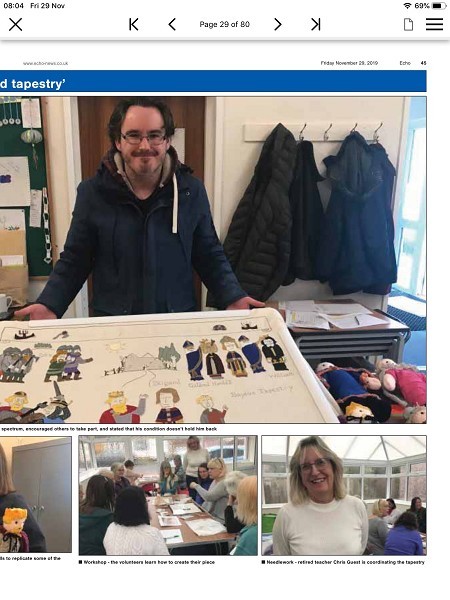 < Back to the news